A Seamless Selling Experience
Your home is your most valuable asset. When it comes time to sell, you want to be sure you are working with a real estate professional who has the expertise needed to get you top dollar for your home efficiently and effectively. We will work with you to position your home on the market in a way that ensures your sales experience is as stress-free and profitable as possible.
Getting Ready to Sell
Before putting the sign on your lawn and advertising your home, there are a few key steps you can take to make your home more sellable for which we can coach you through.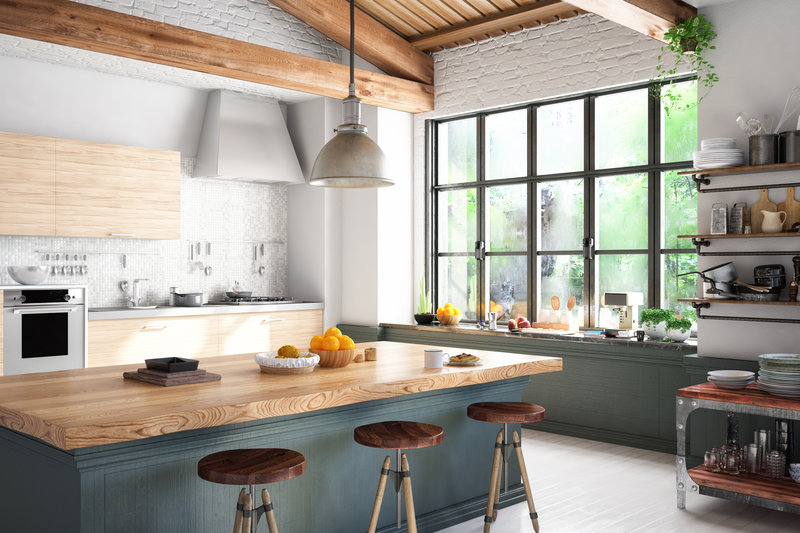 1. Remove the clutter
Imagine what your home would look like if you removed half of your belongings. In order to make your home more appealing to buyers, it's important to eliminate personalized items, as well as excess furniture and decorative features. Less is more. A minimal design with few distractions will help buyers see themselves in the space.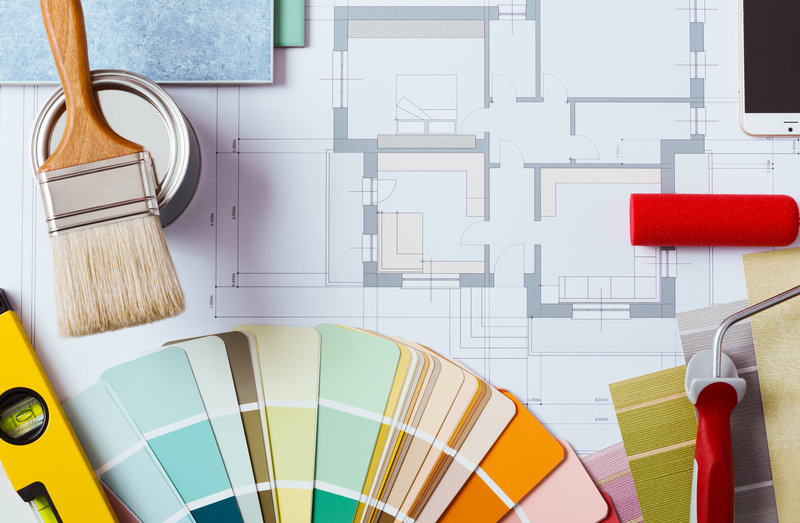 2. Patch and paint
Pride of ownership is a key selling feature, and you can demonstrate yours with simple fixes to leaky faucets, running toilets or squeaky doors. Adding a fresh coat of paint to the walls, using neutral colours, is also a good idea. It's a relatively quick and cost-effective way to make your home feel bigger, brighter and more welcoming.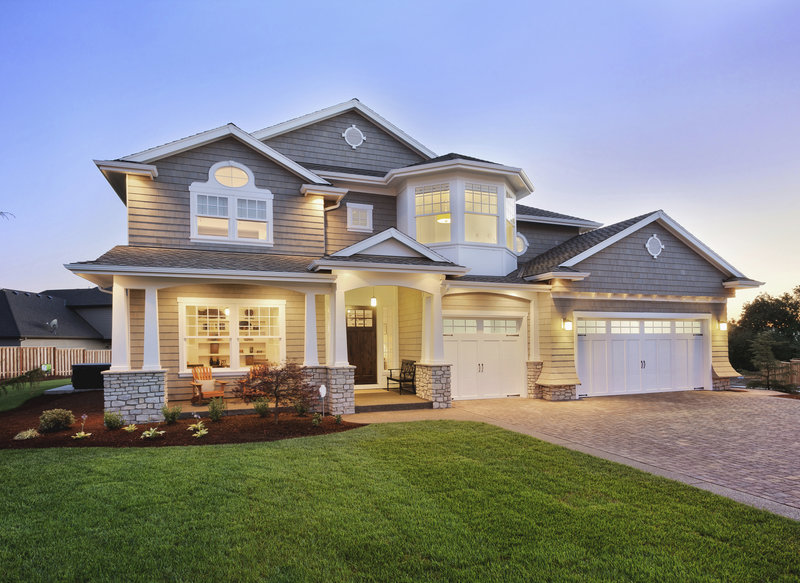 3. Spruce up the curb appeal
The outside of your home is what potential buyers see first when they pull up to a viewing, and we know how important first impressions are. Make sure the grass is cut, the yard is landscaped and the exterior looks well-kept.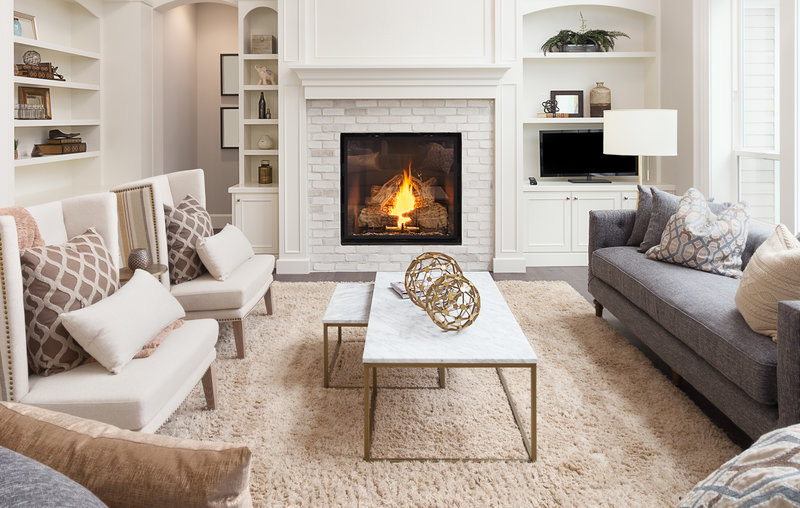 4. Stage your home
Studies show staging your home helps you sell faster and at a higher price point. Small changes can go a long way in making your home look Pinterest-worthy from every angle.
Why Work With Us?
When it comes to buying your perfect home, there are many steps and decisions to navigate along the way. By partnering with us, you can rest assured knowing we will:
Accurately assess the fair market value of your property so it sells fast and for maximum profit.
Use the latest marketing tools to make your home stand out from the crowd and find serious buyers who are ready to act.
Stay ahead of market trends and offer professional advice and guidance.
Connect you with the right professionals and resources.
Be transparent and accountable in supporting you throughout the entire decision-making process.
Negotiate on your behalf and put you in an ideal position when reviewing and accepting offers.
Ready to get started? Connect with us and let's talk about your goals for selling your home.
Testimonials
" I can honestly say that if it wasn't for Mary's tremendous work ethic and due diligence, we would not have found the home that we are so happy living in.  Very courteous and professional, I would recommend Mary to anyone trying to buy or sell!    "
- Marco F.
" I have seen Mary Sigiannis in action! Whether you're buying or selling your home, Mary will work diligently for you and will always have your best interest at heart!    "
- Anne P.
" Mary is very professional and cares very much for her clients. She was such a pleasure to work with! I would highly recommend working with her! "
- Serkan G.
" Mary worked very hard as our realtor. From the very start she took the time to listen and really understand what we were looking for.  In every instance Mary always looked out for our best interest.  She met and surpassed all the expectations we had from a realtor in every area. She was always a few steps ahead of us, at the top of her game and available whenever we needed her.  What surprised us the most about Mary was her ability to filter through listings so quickly and show us homes as soon as they came on the market, providing us with homes in our price range that also met all of our search criteria.  She only shows you what you're looking for and gets the job done. "
- Fab & Diana D.
" Mary worked very hard as our realtor and we were happy with her service.  We already started to refer friends to Mary and that is just the beginning of our great relationship. We will be referring Mary to all our friends and family who are looking for a realtor.  Mary helped us sell our home and she did a great job because is sold our house within 2 days and for the price we wanted! Our neighbours used someone else and took a lot longer. Thanks for an excellent job!  "
- Sean & Swphana  S.
" Special thanks to Ms. Mary Sigiannis, for going beyond the call of duty and for providing exceptional guidance throughout the entire process of acquiring our first home. Mary's Knowledge, experience, negotiating skills, and her commitment to ensuring her clients receive the best possible service propelled us to close our offer during one of the most competitive period in the history of the Toronto housing market. We would definitely recommend Mary, to anyone endeavouring to transact real estate business. "
- Alarick P. & Lisa R.
" 10 stars out of 5! Mary is not only a great real estate agent but she goes over and beyond for her clients. She steps into your shoes and is empathetic to her client's needs and desires. She takes the time to listen to you and answers any questions you may have. She calms and eases her client's anxiety as it can be very stressful for a person or family with what they are going through. She provided professionalism and thorough feedback particularly on potential buyers and this was very helpful to us. Mary has the "get it done" attitude and is thorough and clear at communicating all aspects of what needs to be done and what will give you the best results. We are more than satisfied as Mary made it the best experience ever and got our home sold fast for an amazing price and she found us a wonderful new home. We will never use anyone but Mary and her team! Highly recommend her! Thank you for everything Mary! You are a God-send! "
- Katie T. & Mark H.
" Mary Sigiannis is a wonderful agent who is very knowledgable and customer service focused. She has helped us out with our real estate needs in the past and always goes above and beyond to satisfy her clients. Our experience on selling our property was extremely positive and she made the entire process amazingly pleasant. Communication was superb from the very beginning until the end. She is a hard-working realtor and an amazing, caring person. I would definitely recommend Mary to family and friends. "
- Gina K & Spiros K.
" Mary's honesty, commitment, and attention to detail were invaluable throughout the entire home buying process. Without hesitation, she travelled across the GTA with us to find the perfect home for our family while always keeping our best interests in mind. Mary's positive approach encouraged a sense of comfort along each step of the way. "
- Tamara R. & Joseph C.
" I enjoyed working with Mary because she took the time to listen to my needs and concerns. She kept me informed. She had my best interest at heart.  "
- Lillian P.
" Mary was a pleasure to work with! From day one she was very professional, knowledgeable, accommodating and above all, patient! As a first time home buyer, I had A LOT of questions and Mary always made herself available to answer any questions I had and to guide me through anything I needed help with.  - "
- Anastassia K.
" When we started our research in Toronto we were not expecting things to be so stress free, all this thanks to Mary! She has been a wonderful advisor throughout the years and we have never been disappointed by her professional, well thought and honest advices. Realtors are often depicted as individuals that are trying to push things onto you, but with Mary it was never the case. Whether it's for rental, investment properties we would always seek her advices and help. Thanks for all Mary! "
- Noelline T. & Angy N.
" Our experience with Mary was fabulous! This was our first home buying experience and she made it positive and memorable! She is a great Real Estate agent and we will refer her to everyone we know! "
- Phillip F. & Rudy S.
" It was truly wonderful to use Mary for buying two houses. She knew the locations/areas very well and was able to help and guide us to find a great home in both areas. "
- Michael S.
" We would like to thank Mary for the great job she did for us. Together, we have taken one of the most important steps in our life. It was not as an easy decision we made to buy a house, but Mary was always there to give us support when we needed it.     "
- Epiphanie N. & Jose N.
" As first-time homebuyers, we were so impressed with Mary's expertise, endless patience, and consistent honesty throughout our months-long search. Mary truly cares about her clients as people and goes above and beyond for their best interests. We still keep in regular contact with her, and are looking forward to working with her again in the next step of our real estate journey!   "
- Deborah H. & Peter O.
" We are very pleased with the work Mary had done for us. She's a professional realtor who works very hard to meet her clients requests on finding units that fits their needs. She sends reports with the units that sold in the area, as well as,,reports with units leased in the area. She keeps us up to date with the new condominiums that are for sale or lease. Mary goes above and beyond to find the right unit for the right price at the right time. If you are looking for a realtor to assist with buying, selling or leasing a house or condominium, we highly recommend Mary! "
- Mircea I. & Argentina I.
" The best agent ever! Integrity, honesty and professionalism that set the bar so high! "
- Tharwat A.
Previous
Next